Project Development
In autumn of 2013, the first wind farm in Rhineland-Palatinate (Germany) completely developed and owned at the municipal level was put into operation in the Wachenheim district / Monsheim municipality.
Convinced of the project's technical, economic, and legal feasibility for gaining official approval, in early 2011 we began detailed planning and implementation of the approval procedure in close consultation with the responsible local representatives of the operating company run by the surrounding municipalities. By the end of the summer of 2012, the project was already completed. Its swift implementation was interrupted only once when a sudden and unexpected wildlife conservation issue arose shortly before approval was granted.
To save time, the facility procurement process was initiated in tandem with the approval procedure, using a Europe-wide call for tenders with a comprehensive negotiation phase.
With 5 operating wind turbines generating a total nominal power of 16 MW, we continue to provide the company operators with ongoing support, especially regarding adherence to contractual guarantees and regular reporting..
Having worked together from initial conceptualization to operation and now as ongoing partners, we at iE-Renewables feel especially connected with this location and "our" wind turbines.
---
Gallery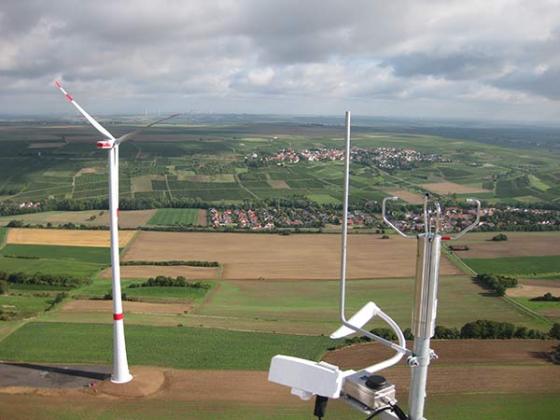 ---
« back to survey
Quick Contact
+49 (0)6133 938293-0